Career Advice From 10 Influential Women of Jobble
As we celebrate Women's History Month throughout March, we asked 10 influential and successful women across the Jobble platform to share their experiences, feelings and advice for the future of the female workforce. Here's advice from influential women across the Jobble platform!
---
1. Danette Haworth, Jobbler
Danette was selected by her teammates and supervisors for the honor of being the Jobbler of the Month in November, 2019. She holds a MFA in Writing, a BA in English, and worked as a brand ambassador at several conferences and many in-store tastings. She's outgoing, over-exceeds goals, and always 15 minutes early!
What gives Danette confidence on the job?
"When I work a gig I know I'm going to give it all I have. If I received material prior to the event, I've read it. If I received an instructional video link, I've watched it. If I received a Q&A response sheet to test my knowledge, I've completed it. I come to the job ready to work.
But I realize I'm not perfect. I don't know everything and I might make mistakes. That's okay. That means I'm trying. And I've found that most supervisors will treat my questions with respect. After all, they want me and the event to succeed.
To feel empowered and strong, I encourage other women to adopt the same mindset: I can do this job well because I have prepared for it; I'm ready to work; and it's okay if I make mistakes because that means I'm stretching my abilities and experience."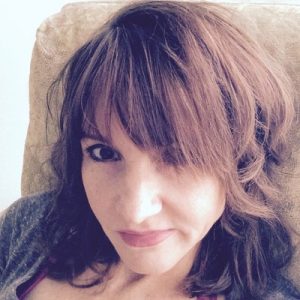 2. Sarah Rayne, Open World Events
As a manager of event production, Sarah is constantly faced with having to multitask and work long hours to get the job done. Open World Events hosts BrickFestLive!, Minefaire and Comic Con for Kids and each has its own brand, look and feel. As a woman in a male-dominated industry, Sarah has learned to trust in herself and her confidence so there's no space for doubt to creep in. She credits her team for always being there to boost her confidence and help her want to work hard and do better every day. Through open communication and endless dedication, Sarah has found respect and balance in her work life.
Her advice for fellow boss ladies:
"Always make time for the things you love. I have a very hectic work schedule that includes weekends and late nights. To make sure work is not taking over my life I personally like to schedule fun things. I make sure to see my friends and family at least once or twice a week by either just hanging out or doing an activity. I even schedule in my personal time whether it's a run in the morning or binging This Is Us right before it's time for bed. Life is too short to have work consume all of your time. Work Hard & Play Hard!"
3. Linda White, Jobbler
Located In: Los Angeles, California
Instagram: @jellyblinda
At a recent tech conference, Linda quickly went from a Jobbler to a Jobble Supervisor when the event executives decided they needed another leader. After two days of training, her personality and experience had already made an impact on her team and, when she was elected to the new role, she took it with grace and humility. She and her team became a well-oiled machine and were commended by both event organizers and attendees for their quick thinking, positive attitudes and overall great work
Linda shared why she seeks gig work, as well as how she prioritizes her needs first:
"As a woman of 58, it can be tough to get hired, even with experience. Gig work helps me get past that obstacle. I am able to use my experience in many different fields. But, put your own needs first. You can't help anyone else if your own needs aren't met. Then, support your fellow women. When one of us wins, we all benefit."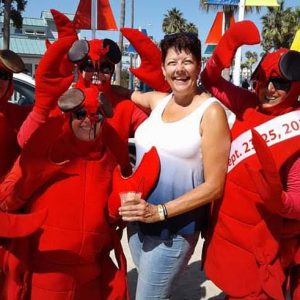 4. Christie Horvath, Wagmo
Christie is the CEO and Founder of Wagmo – the only stand-alone wellness plan that allows users to choose their provider. Wagmo's website describes themselves as "a team of pet-obsessed people on a mission to make pet parenting easier and more affordable." By focusing on routine and preventative care, Wagmo separates itself from "pet insurance" (which typically covers emergency care).  
We asked Christie how she makes herself feel confident and she shared:
"Being super prepared. Any time I start to doubt myself or slip into imposter syndrome, I start digging into the data. I'll model out cash flow projections, run scenario analyses, and review our product roadmap. Having numbers and data driving my decisions means I can always stand behind them confidently."
5. Angela Kerecz, Jobbler
With over nine years of experience in the promotional marketing industry, Angela has collected a massive wealth of knowledge when it comes to how to be a successful brand ambassador and teach others how to be successful in the field. Jobble team members and fellow supervisors constantly compliment Angela on her leadership skills (she learns every name and face on her team very quickly), her logistical execution of tough events, and her ability to do everything she does in heels and a stylish outfit.
When it comes to mitigating stress on the job, here's Angela's advice:
"Get rid of the guilt! Women want to try to be all things to all people. It's impossible! Prioritize your family while knowing that they will respect you for working to provide for them (this is especially true if they see you working in an area you love). Your example shows them to work hard for what they want in life. It will also teach them independence in your absence. Also, never get too busy to take time out for yourself. If you lose yourself to work or even family, everything will suffer. Take care of your health by exercising and proper eating, splurge on an occasional pair of shoes, keep your hair and nails nice. Everything will fall into place if you just keep focused…Do everything with love, including loving yourself!"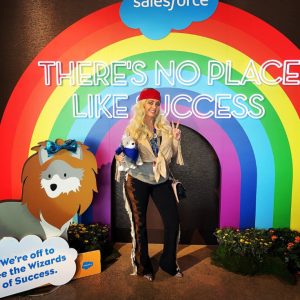 6. Entity Sterrett, Cool Events
Located In: Las Vegas, Nevada
Twitter: @CoolEventsUSA
Instagram: @cooleventsusa
Website: https://www.coolevents.com/
Entity is the Volunteer Administrator for CoolEvents, America's largest experiential events company that hosts fun mud runs and obstacle races. Over 1,000 events have been held across all 50 states, through brands like: Blacklight Run, Blacklight Slide, Bubble Run, Foam Glow, Muddy Dash and Terrain Race. She oversees teams both small and large and knows that, with the proper information and execution, every event can be a success.
When asked how she prepares both herself and her team, Entity said:
"Understanding the job and the tasks at hand gives me the best solid sense of confidence in my job. If you don't understand a certain aspect of your work scope, do some research, ask questions, find out how, who, what, when, where. Talk to the people working in that unfamiliar area. Understand the mechanics, get well rounded, listen to the team with experience you may not have. Once you know the ins and outs you will be able to problem solve, find solutions, and have a better chance of having clear foresight on things before they happen. Really get to know your teams roles. Once you know what their jobs entails and really understand their challenges and victories you will all be more confident in one another and the task you all have to embark on together."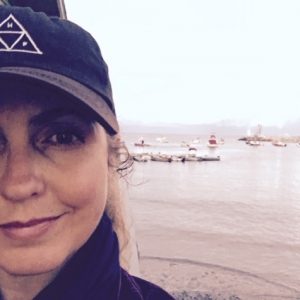 7. Julia Ryder, Jobble
For years, Julia was a one-woman marketing machine at Jobble. She joined when the start-up was really gaining momentum and has been monumental in creating the Jobble as we know it today. Now the Senior Marketing Manager at Jobble, she reflects on the path she took to get here and hopes her experiences and advice can help other women find their way as they further their careers.
Julia's biggest piece of advice? Don't strive for perfection.
"When I first started my career at Jobble I was attending night school for my MBA, in a committed relationship, and working full-time. I was also a devoted daughter to a very sick parent and wanted to make sure that I was giving 100% to everything I loved. But I soon realized that my health and sanity were taking a backseat in the process. If there is one tip I would give to other women who are trying to figure out a healthy work-life balance, is to stop, take a moment and reflect. Set realistic expectations for yourself. Don't compare yourself to other women in your industry."
Julia commented on why she believes her work with Jobble and the gig economy is really changing lives and providing opportunities:
"The gig economy provides such freedom to women who want to work but also have commitments at home with their family. Both of my sisters are stay-at-home moms and have often expressed their feelings about getting back into the workforce. After being out of the game for sometime it can seem scary to jump back in and also not be as available for your kids. But the gig economy has given them both the flexibility to pick up gigs on Jobble and still manage to be home in time for dinner or to drop their kids off at school."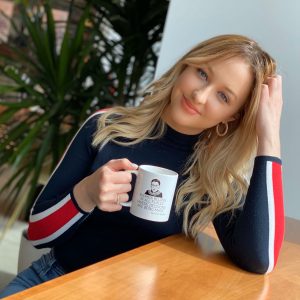 Jackie Bassett, Jobbler
Jackie is a Jobbler who is passionate about "reversing climate change back to pre-industrial" and is doing everything she can to share her cause. As a former Jobbler of the Month, her work ethic and personality made her stand out to both her supervisors and her team and Jackie shows you can accomplish your goals if you maintain your passion and take action.
She shared her experience with gig work and why she pushes herself everyday:
"Gig work isn't always seen as the answer for career or business growth…but it's a tribe like no other. It's teams of "do whatever it takes to show my A-game to the world and myself" humans who spot each other immediately and step up to team up. The future is unwritten, and if you wait "until you are ready", someone else will write it for you."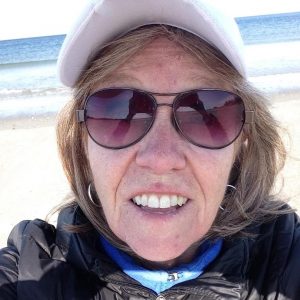 Lindsay Holden, Long Game
Lindsay is the CEO of Long Game – the mobile personal finance app that uses games with cash prizes to help users win the finances game, magically transforming money-management-haters into financial winners. According to their Facebook page, Long Game is the first company to bring "Prize-Linked Savings" to the American market and has already helped millions of people outside the United States save billions of dollars. 
Lindsay reflected on how she achieved success and said this of other women who have similar goals and dreams:
"Well rounded women have done the work to get to know themselves. They are authentic, honest, and compassionate to themselves and others. Communication, friends, and community are essential for having a life and a business. Teamwork makes the dreamwork!"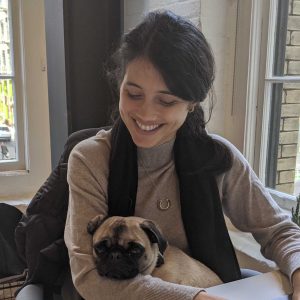 Julie Kaufman, Jobbler
Julie has years of experience in the hospitality and event world and finds herself constantly craving places where she can make others smile. She says, "Do what you love, for me it's working with people, it's traveling, it's working when it doesn't seem like work!" She has served several Jobble supervisor roles and understands all of the planning and flexibility needed to make an event successful. With her experience and her can-do attitude, she's been a key player on every team.
As a worker and a leader, Julie shared what really helps her empower others:
"I feel like I have confidence when I work when I have felt respected. When I have worked with Jobble, I have been acknowledged with my experience and knowledge of my background with working in conventions and this has given me confidence and respect that I am able to pass on to others to help them be the best that they could be. With the past jobs I have done with Jobble I have been given proper information guidance to be able to be confident and to be prepared to succeed to do the best job possible."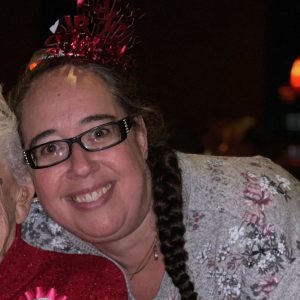 ---
From Jobblers to our business partners to our hardworking team at HQ, we are proud to have our community support and recognize these women for their endless dedication and innovation. Follow this advice from influential women: do your research so you feel confident and prepared, communicate your dreams and needs with others, and take time to take care of yourself. Armed with the advice from from women who have found their success, you can also achieve your goals and inspire others to follow in your footsteps.